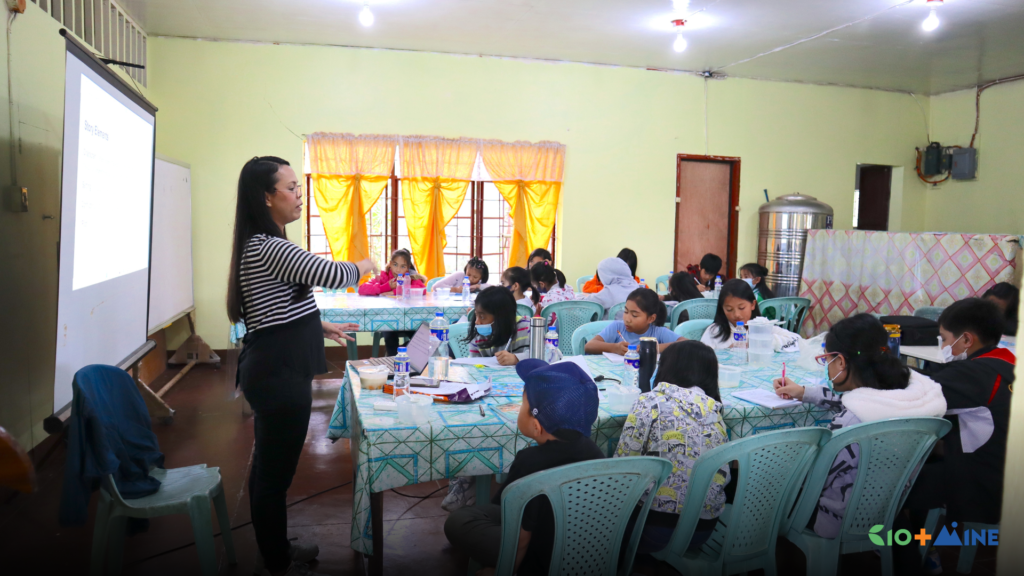 The Pontino Elementary School and Sto. Niño Elementary School in Tublay, BenguetProvince, are collaborating with the Bio+Mine team to foster socio-civic responsibility and uphold knowledge of the Sustainable Development Goals (SDGs) among the youth through a Book Writing Workshop.
The event was hosted by Pontino Elementary School in Brgy Ambassador from September 25-26, 2023, and brought together 20 elementary pupils and their teachers as coaches.
The workshop kicked off with the opening remarks and rationale delivered by Abner Lawangen, Provincial Disaster Risk Reduction and Management Officer and one of the members of Bio+Mine Social team. The lecture and workshop was facilitated by Irish Mae Fernandez-Dalona, Associate Professor from Mindanao State University-Iligan Institute of Technology (MSU-IIT).  The lecture on SDGs was a critical input in ensuring that participants' ideas are transformed into impactful stories.
Additionally, the teachers who were present during the workshop showed genuine commitment towards learning the SDGs. Throughout the program, they remained engaged by eagerly participating in the discussion, and constantly motivating their students during the actual ideation and story writing.
In this 2-day workshop, participants explored how their knowledge and creativity could help amplify the call to protect the environment to ensure its sustainability. They wrote stories based on how they interpret the UN SDG, particularly: good health and well-being (SDG 3), clean water and sanitation (SDG 6), affordable and renewable energy (SDG 7), sustainable cities and communities (SDG 11), responsible consumption and production (SDG 12), climate action (SDG 13), life below water and on land (SDGs 14 and 15).
This activity is part of the Bio+Mine's systemic approach to rehabilitating the Tublay community. With awareness of United Nations Sustainable Development Goals (SDGs), the youth of Tublay could better position themselves as future stewards of their community. The Bio+Mine team will package the stories into illustrated books, which will be donated to both schools in November.
Hon. Armando I. Lauro graced the continuing session in the afternoon. He was impressed by the consistent dedication of the Bio+Mine team, and acknowledged the support extended by the principals and teachers of the participating schools. It can be recalled that Hon. Lauro welcomed the Bio+Mine team in the year 2021, in the hope of making alliances that will help him and his constituents in Tublay find solutions to some of the pressing problems in their community.